Value Through Innovation

POLYGLASS® is a leading manufacturer of modified bitumen roofing and waterproofing membranes and roof coatings for low- and steep-slope applications.
Polyglass utilizes the most technologically advanced manufacturing processes in the industry with four state-of-the-art manufacturing facilities – three in the United States, and one in Italy which services all of Europe. Polyglass also has operations in Great Britain and Romania.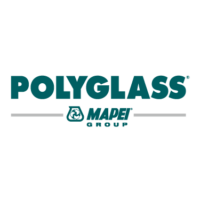 Polyglass Unveils Bold New Logo, Reinforcing Company's Commitment to Growth and Innovation
Polyglass, a leading provider of roofing and waterproofing solutions, proudly announces the launch of its new brand identity. The updated brand reflects the company's continued growth, expansion, and commitment to innovation in the industry. Since becoming a member of the Mapei Group in 2008, Polyglass has embodied a strong sense...